These tips are perfect for those of you who are thinking about starting a cremation services business. Read this article before you open up shop.
Thinking about opening a cremation services business? We tell you what you need to know to get started.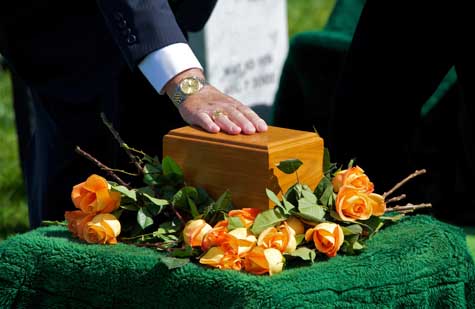 The Cremation Services Business Environment
Cremation is growing in popularity as a safe and respectful method for disposing of human remains. With cremation becoming more acceptable with each passing year, the 2010 cremation rate was expected to top 46%.
Although many funeral homes handle cremations in-house, others outsource the task to cremation services businesses. With the funeral and mortuary industry topping $11 billion annually, cremation services is an attractive startup target for entrepreneurs with a passion for helping people navigate the bereavement process.
Crematoriums: Equipment & Processes
As an aspiring cremation services business owner, you'll need to find a location for a crematorium. Since handling human remains is an everyday business activity, cremation is a highly regulated industry, and crematoriums must incorporate specific equipment and operational processes into their routines.
The central piece of equipment you will need is a furnace that meets both legal and industry standards. Modern cremation furnaces are computerized -- a PC monitors each stage of the process to ensure that proper electrical and mechanical standards have been achieved throughout each individual cremation.
For more information about crematorium standards and protocols, visit the Industry Practitioners section of the Cremation Association of North America (CANA) website.
How to Promote a Cremation Services Business
For the most part, cremation services companies are secondary service providers. Bereaved families rarely contact cremation services providers directly. Instead, the business you receive will come from funeral homes and sometimes cemetery associations.
As such, local contacts are a prerequisite. If you lack local connections, networking should be your startup's highest priority.
Successful Business Plans for Cremation Services Businesses
You've heard that a quality business plan is the first step toward a successful cremation services business.
Although it might seem like an unnecessary formality, your cremation services company's business plan is a document that will shape your goals and strategies on a go-forward basis.
Furthermore, a good business plan will help you avoid key startup mistakes. Lacking a solid business plan, many startups find themselves rudderless and incapable of executing consistent decision making processes, while committed business planners rely on their plans to guide all of their decision making and short-term planning efforts.
Evaluate the Competition
Prior to opening a cremation services business in your town, it's a smart move to determine how you will fit in the competitive landscape. We've provided the link below to help you get a list of local competitors in your area. Just enter your city, state and zip code to get a list of cremation services businesses in your community.
Gain a knowledge of how existing firms have positioned themselves in the marketplace, and then design your business in a way that sets you apart from the others.
Getting Advice from Experienced Entrepreneurs
Once you've finished assessing the competion, the next step is to have a conversation with someone who is in the business. If you think your local competitors will give you advice, you're being overoptimistic. What's in it for them?
Thankfully, an owner of a a cremation services business outside of your community may be more than happy to give you a few tips, as long as they don't view you as a competitive threat. In fact, they are often very willing to share startup advice with you. It can take a while to find an entrepreneur who is willing to talk, but it's well worth the effort.
How do you go about finding an entrepreneur who is running a cremation services business in another community?
Simple. Let your fingers do the walking by using the link below.
Acquisitions vs. Startups
There is a lot of debate about whether it's better to start a new cremation services business or acquire a cremation services business on the business-for-sale marketplace.
Unless you have compelling reasons to launch a new business, buying an existing cremation services business may be the better choice.
An acquired cremation services business is a known quantity; a startup is less certain because its forecasts depend on estimated outcomes. If you're diligent about finding the right acquisition prospect, you may be able to leverage a business buying strategy to rapidly propel yourself into a position of industry leadership.
Consider Franchising
The chances of becoming a successful entrepreneur are much greater when you join the ranks of franchisees instead of doing it all on your own.
Before you consider starting a cremation services business, you would be wise to investigate whether buying a franchise could make sense for you.
The link below gives you access to our franchise directory so you can see if there's a franchise opportunity for you. You might even find something that points you in a completely different direction.
Related Articles on Starting a Company
These additional resources regarding starting a business may be of interest to you.